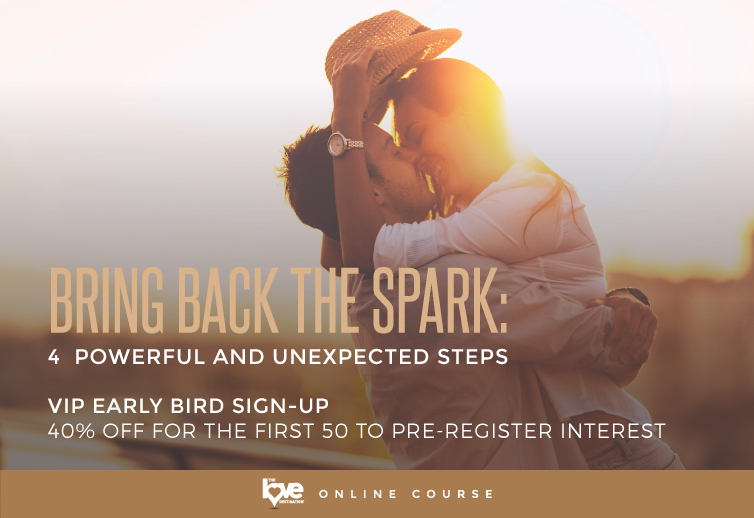 LIKE US ON FACEBOOK Help us spread the LOVE
Relationship lost its spark and feeling more like flatmates than lovers? What starts off as two people doing their own thing can grow into a gulf if you don't take time to reconnect, communicate and have fun.
If you're in a relationship rut and romance and passion has taken a back seat it's time take action.
To celebrate the launch of our fabulous online courses this month we're offering the first 50 people who pre-register interest for the Bring Back The Spark Online Course with Relationship Therapist Danni Crews 40% off.

PLUS: You'll get BONUS tips and resources sent straight to your inbox.

Just fill out the form below to access your 40% off PROMO CODE, tips and VIP updates.

Ready to supercharge your relationship? Register below