BY HEALTH AND FITNESS TRAVEL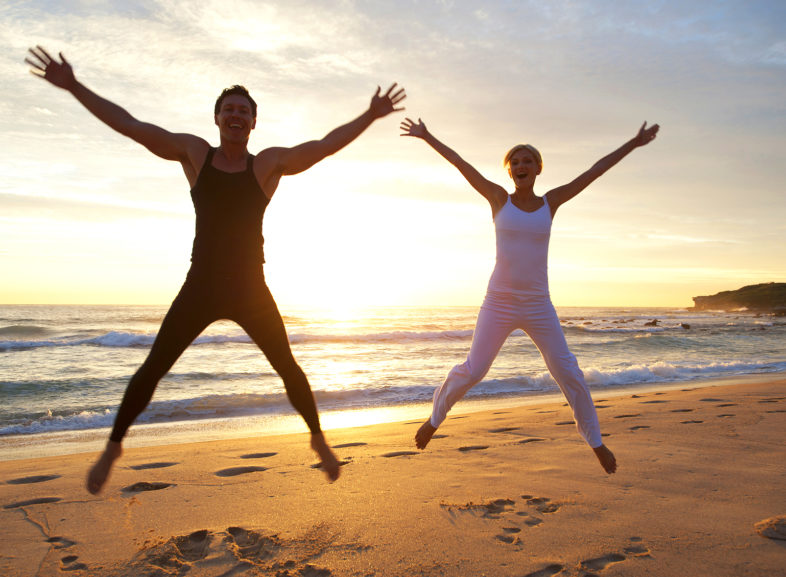 Hopping on-board a plane is one of the most convenient, fast and affordable form of long-distance travel today. However, flying can have number of adverse effects to our bodies. Long hours of sitting enclosed in the aircraft's recirculated air can leave us feeling drained even before we reach our destination—not the best way to start our precious holiday time.
While these hazards to flying on an aircraft exist, there are a number of different ways to avoid them. Here, Health and Fitness Travel, the leading specialists in healthy holidays worldwide, share practical travel tips, so you can fly healthy, no matter how far your next journey!
1. Stress-proof it: Organising passports, travel insurance, transfers to the airport, luggage and documentation early on will help avoid the anxiety of leaving everything to the last minute. Allocate some time to get everything in order a few days before departure and don't be afraid to ask your travel specialist for assistance. Try to arrive at the airport early, and if you have any spare time, go for a stroll; get those limbs moving!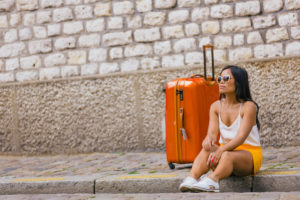 2. Travel lightly: Many of us are guilty of over-packing, but once you get the hand of it, packing lightly helps relieve travel stress (no wondering if your baggage made it) and set you up for a relaxing getaway. Start by laying out everything you think you need/want and then remove pieces that you can't mix and match, bring layers and travel with liquid detergent so that you can wash and wear quick drying pieces multiple times on a trip. Once you get the hang off carry on packing you'll never want to go back.
3. Eat right: Avoid heavy meals. Your body needs enough time to break down your food before you jet-off. Go and have a light or vegetarian meal before your long haul flight and bring your own healthy snacks such as dried fruits, nuts and seeds which will give you an energy boost minus the additives and preservatives of the processed meals on-board. The meals offered by airlines are often loaded with sugar and starch and can cause you to feel bloated and sluggish.
4. In-flight Yoga (Why not?): Can be done right in your seat, why not google some moves and give it a go during your next long flight, it is vital to be active and keep moving about to minimise the threat of deep vein thrombosis and relieve cramped muscles during extended travel periods. Not ready to drop into Warrior 1 in the aisles; walking up and down the aisle when the seatbelt sign is off and flexing and stretching your legs when sitting will encourage blood flow around the body and limber up swollen ankles or feet.
5. Dress smart: You could be on the plane for a very long time, so restrictive tight jeans are probably not be the best option. Loose fitting clothes and comfortable shoes that you can slip on and off and won't impede blood flow around the body, avoiding any on-board swelling. Layers work best allowing you to adjust to the temperature within the cabin and easily adjust on arrival depending on the climate.
For more advice, guidance & healthy holiday bookings visit www.healthandfitnesstravel.com.au or call 1300 551 353