BY HEALTH AND FITNESS TRAVEL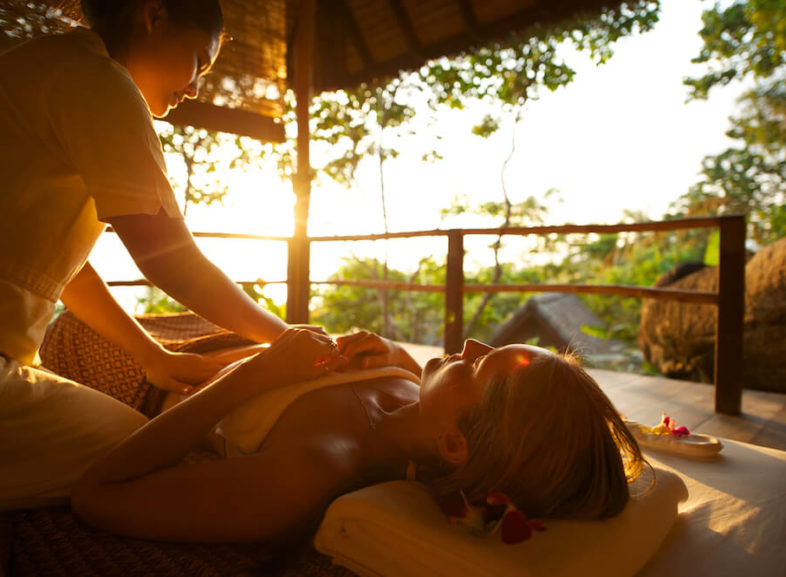 A health retreat can be a life-changing experience, but with options as unique as the traveller, choosing the right wellness holiday for you can seem daunting. Health and Fitness Travel, the leading experts in tailor-made wellness holidays worldwide recommend you take five to really think about what it is you want and need from your perfect wellness getaway.
While we can't decide for you, with our quick guide questions, you will soon be one step closer to choosing your ideal health retreat.
Question:
Why should I go on a health retreat?
A. If the idea of a fly-and-flop holiday has lost its lustre, a health retreat can present the perfect solution…
Achieve a healthy afterglow that long outlasts your tan.
With the opportunity to really unplug, you can finally find the time to focus on your wellness goals and learn how to lead a healthier lifestyle.
Whether you want to focus on yoga, meditation or Ayurveda, a typical day can see you enjoying a combination of indulgent spa treatments, fitness classes and wellness activities.
Question:
What type of health retreats are there?
A. Are you craving a rigorous fitness retreat or seeking a more restorative meditation experience…
Whatever your wellness tipple, we have something for everyone, from yoga and Pilates, to detox, healing and Ayurveda spa holidays.
Choose to target problem areas with a range of wellness programs including; weight loss, anti-ageing, stress relief, and sleep well programs.
Great news, you don't have to be advanced to go on a health retreat! For example, if you are new to yoga consider a more general spa holiday with a mix of yoga and exercise classes. If you are a dedicated yogi, practice your passion on a focused yoga holiday.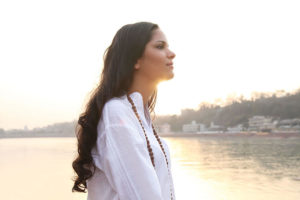 Question:
Where do I want to go?
A. Health retreats are about self-discovery but your destination is a big part of the journey…
Consider your preferred climate. For sun worshippers, the Caribbean is a good place to start. If you are more of a snow lover, consider a holiday in Switzerland.
What about your surroundings? Escape to a secluded wilderness retreat, or combine your wellness holiday with culture on our Discover Recover holidays.
Experience natural wonders across the world whilst enhancing your well-being; from natural thermal springs in Thailand, to biking trails in the Tuscan hills.
Re-connect with nature and try new activities you don't find everyday back home; from paddleboard yoga in Ibiza, to Bootcamp boxing in a Kenyan coconut grove.
Question:
When is the best time to go?
A. Whether it comes down to cost, seasonal climate or capacity, when you choose to go can change everything…
With different seasons bringing different climates across the world year round, our month-by-month when to go guide is a great place to start.
Plan ahead and sometimes you can find great deals during off-season months – check out our offers page for the latest.
Look into times when a retreat may not be as crowded for a more peaceful experience.
Travelling solo? Ask about our single specific months.
Question
How do I want to eat?
A. Consider the level of healthy eating you want to achieve and rejoice in returning home without the dreaded holiday bulge…
Focus on overhauling any unhealthy eating habits on a detox holiday. Kick start weight loss with raw food, macrobiotic and juice diets to cleanse your body.
Learn how to continue healthy eating at home with educational seminars, and how to recreate your favourite dishes with healthy cooking classes.
For a less intensive approach to healthy eating, many of our resort restaurants offer cuisines inspired from across the world. From Mediterranean, to Asian and Caribbean.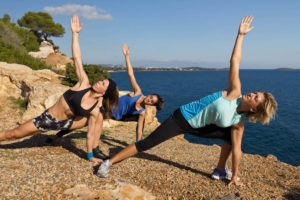 Question:
Who do I want to travel with?
A. It's important to think about who you are travelling with (if anyone) and their aspirations for the holiday…
If undertaking your own independent journey of self-discovery our singles holidays cater to every individual need.
For social butterflies interested in meeting like-minded singles, take a look at our group retreats.
Combine wellness with romance on one of our couple's healthy holidays. Find an experience you will both enjoy with a mix of spa treatments, fitness classes and sports activities.
For advice, guidance and booking visit www.healthandfitnesstravel.com.au or call 1300 551 353