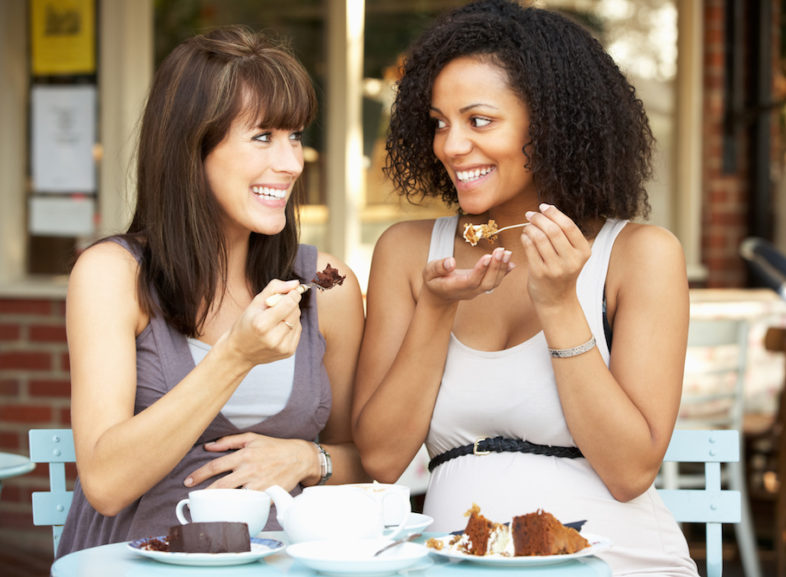 Photo Source: Dollar Photo Club
LIKE US ON FACEBOOK Help us spread the LOVE
As soon as you find out your pregnant, naturally you will start to consider more what foods and nutrients are going into your body to prepare you well for pregnancy and birth and to support your rapidly growing and developing baby.
First, lets start with food best avoided during pregnancy and why:
Meat, Poultry & Seafood:
Processed meats (e.g. salami, ham, chicken slices)
Any raw meat
Cold meats in a salad bar
Raw seafood or ready-to-eat prawns
Pate's, meat spreads
Sushi purchased from a shop
Dairy & Eggs:
Soft and semi-soft cheese (brie, camembert, ricotta, feta, blue cheese) unless it has been cooked over 75 degrees and is eaten whilst hot
Soft serve and fried ice-cream
Any unpasteurised or raw dairy products (milk, cream, yoghurt)
Raw eggs on their own or in uncooked food products such as mayonnaise, aioli, chocolate mousse, cake and pancake batters
All the above should be avoided as they could carry harmful bacteria such as salmonella or listeria, which could put your baby at risk during your pregnancy.
Safe to eat:
Hot takeaway BBQ chickens, meats, etc. – provided they are freshly cooked and eaten whilst still hot.  Only keep for one day, and reheat to over 60 degrees before consuming.
Home cooked meats, providing they are cooked to over 70 degrees and eaten within a day – reheated to over 60 degrees.
Cooked fish to over 60 degrees, and eaten hot.  To be eaten within and day and re-heated to over 60 degrees.
Home-made sushi – providing its eaten straight away and doesn't contain seafood or cold meats.
Processed cheese, cheese spreads, cottage cheese, cream cheese – eat within 2 days of opening the packet.
Hard cheeses – to be stored in fridge
Normal ice cream – to be eaten whilst frozen
Pasteurised milk, cream, yoghurt, custard
Cooked eggs (scrambled/fried), quiches – cooked