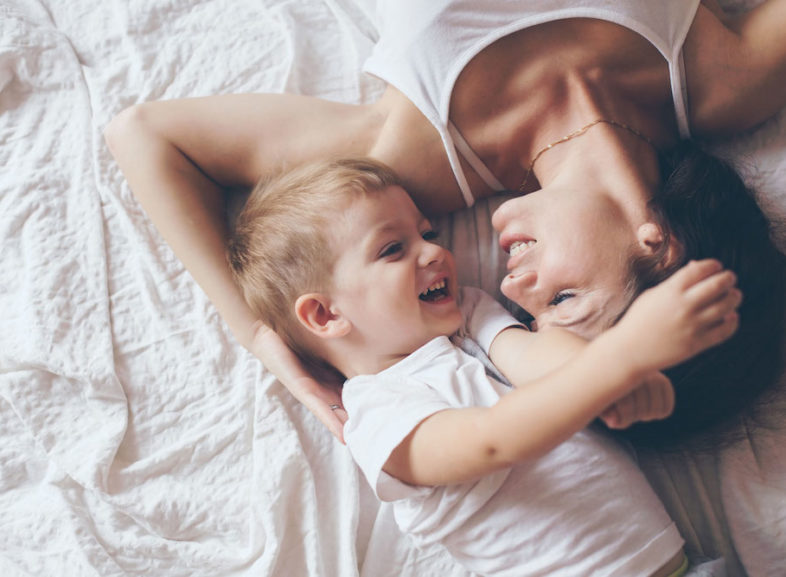 Photo Source: Dollar Photo Club
LIKE US ON FACEBOOK Help us spread the LOVE
We all want our littlies to be healthy, so what better way to make sure they adopt a healthy lifestyle, than to adopt a healthy lifestyle of your own?
No one's saying you have to give up the bubbles, denounce chocolate or run to work, but by making healthy choices, you will inspire your kids to make healthy choices too.
Being healthy could then be as easy as pie… if not better!
Exercising with littlies can be fun, but running at a two year old's pace is not likely to raise your heart rate enough to be of benefit. The tantrum in the cafe afterwards might, but that doesn't count. Try mums and bubs yoga, an outdoor exercise group designed around littlies, join a gym with a creche, or run your errands with the pusher, and fast. Make it part of your routine, and your littlie will learn that exercise is important and fun.
Making the right food choices for yourself and for littlies is crucial. If you feed them well, they will develop a taste for healthy food, and eating healthily will become a habit. You are your littlie's nutritional guide – she watches you eating, likes what you like, wants to share with you, and wants to be just like you. Littlies model their mums, so your choosing a salad for lunch, benefits you both.
Getting enough rest is never easy with littlies around, but finding a moment or two to stop and relax will teach your littlie a healthy lesson.
Too many of us find it difficult to do nothing, and as a result, we feel constantly stressed, drink too much coffee and wine, and run on adrenalin. Learning to listen to your body when it wants to slow down is crucial, so scoop up your littlie, and cuddle on the sofa or read a story together.
Taking care of our physical health is crucial, but dancing, being silly and bouncing on the trampoline with the ones we love will help to safeguard our mental health. Giving and receiving kisses, smiling and being smiled at, and enjoying life are as important as eating broccoli.