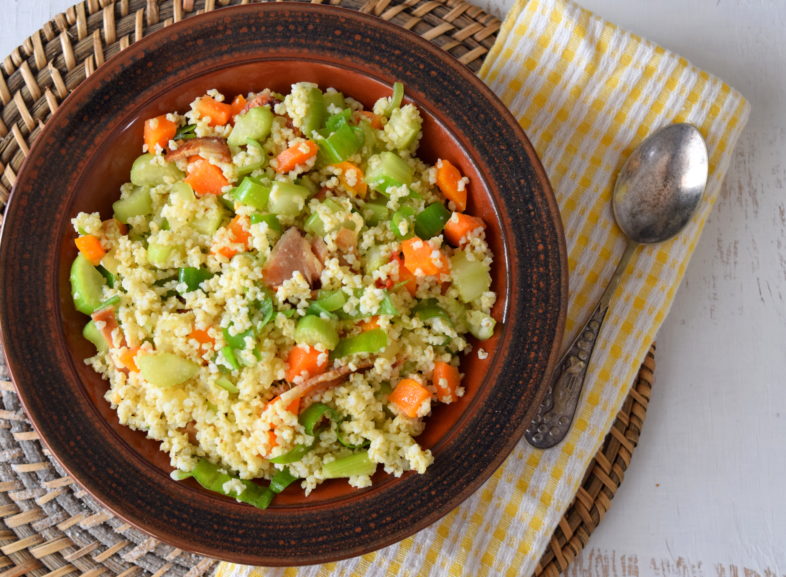 Photo Source: Carly Hicks
LIKE US ON FACEBOOK Help us spread the LOVE
Super quick and easy to make, this scrumptious bowl of love will warm your insides this winter.
Ingredients
1/2 cup cooked millet
2 shallot stems chopped finely
2 carrots peeled and chopped finely
2 celery stems chopped finely
1 small onion chopped finely
2 small red chillies chopped finely
1/4 cup olive oil
2 eggs
3 pieces nitrate free bacon chopped finely
Dash of Himalayan salt
Directions
In a small saucepan add the millet with 2-3 cups of water and cook on a medium setting for approximately 15 minutes. Strain through the excess water and place the cooked millet in a bowl whilst you prepare other ingredients.
In a small pan add the bacon, onion, egg and chilli and cook on low for 10 minutes.
In a small steamer add the celery and carrot and steamer on low for 10-15 minutes.
Once the vegetables, bacon, eggs, and chilli are cooked, then add to a large mixing bowl along with cooked millet and stir through the olive oil.