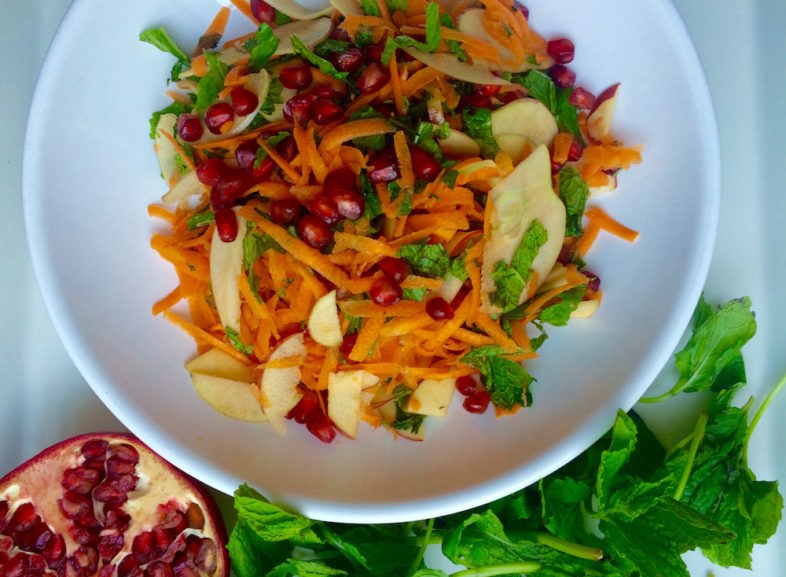 Photo Source: Sita Huber
LIKE US ON FACEBOOK Help us spread the LOVE
If you're tired of chewing on plain lettuce then here's a bright-eyed new combo with only a few ingredients.
is so refreshing with the mint and delivers a great hit of colour and antioxidants, so it's super good for you. Plus I guarantee the kids will love it!
Serves 4 
Ingredients:
4 Grated carrots (approx. 2 cups)
1 small apple, thinly sliced (or use a mandolin for
super thin slices)
1/2 Cup mint leaves, chopped
Seeds of 1 Pomegranate
Method:
Drizzle extra virgin olive oil (about 1/3 cup) and juice of ½ lemon.
Season with a good pinch of salt.
Great served with fried haloumi!
And don't be shy about adding a good dose of healthy extra virgin olive oil to your salads. We need fats to help us absorb fat soluble vitamins like vitamin A from carrots, plus the fats help transform veggies into energy and sustenance.