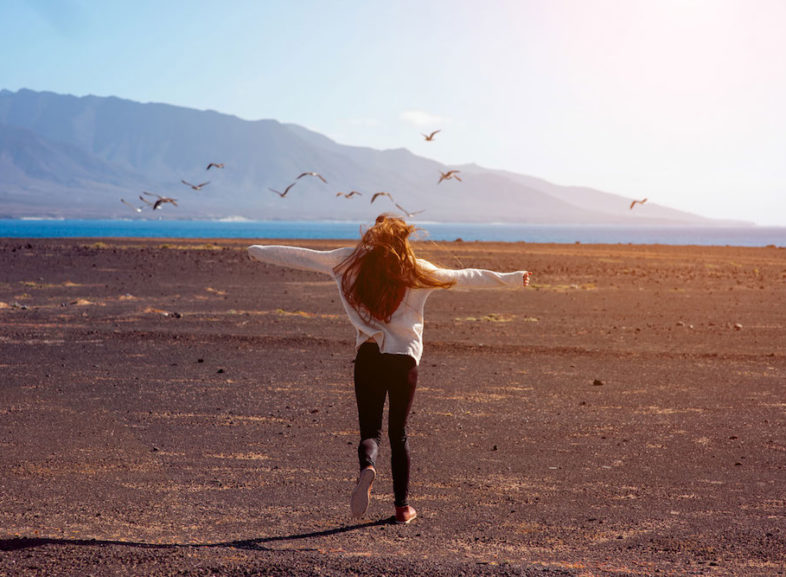 Wouldn't it be good to just feel successful and let that be enough? Photo Source: Dollar Photo Club
LIKE US ON FACEBOOK Help us spread the LOVE
Every one of us is an individual and we would all have our true definition and meaning as to what success is. We can be successful in some aspects of our lives and not successful in others. We can be successful in love, in our career, in money, in parenting or in all aspects of our life.
Wouldn't it be good to just feel successful and let that be enough? There is no need for any more, as enough is enough.
We all need money, money is like air, and we cannot live without it. We all have bills to pay, food and clothes to buy and we all like to be entertained. Even when you live off the grid and are self sufficient you still have to have money. Certainly when we have more money in the bank this allows us to have more freedom of choices that we can make. The bottom line is that money does not make us who we are, it is our beliefs and our behaviours that make us who we are and we are able to change these at will, if we have the desire and motivation to do so.
There are people out there who have financial stability and yet still feel somehow unfulfilled and unsatisfied inside.
Then there are people who are happy and content living meagre lives and having simple needs. We are all different…. Thankfully. Having lots of money in the bank will never replace emptiness that we feel inside, though it might make living easier. A successful life is one where we find our inner happiness.
Would you like to wake up every morning saying 'Yipee, another glorious day,' as we spend our day doing what we are passionate about or what we dream about? Life can leave us feeling trapped or it can leave us feeling excited. We can also become trapped in the trappings and material items we buy.
Success is about the value we place on ourselves, the beauty that we see in life, the quality time we have with those we love, the acknowledgement of a beautiful sunrise or the fun we have with friends and family.
It is the feeling that these things give us, that measures how successful we are. What is your value? How much are you worth for your time per hour? Do you feel comfortable doubling this hourly rate?
For us to be successful we have to be free first and foremost. Having freedom gives us more choices in life. When you feel free what will your life look like, what will you see yourself doing and what will you hear others saying to you? Where in your body will you feel this feeling most? Will it have a colour, shape, texture or temperature? Ask yourself why do you want to be free? What are the things that you would do and why?
Every single thought we have puts out a message to the universe.
The universe always provides and will willingly provide us with all we want and desire. That part is easy. The part of this process that can stop the world of success coming closer to us is our very own resistance to having it. Where there is resistance this is an indication that maybe this is not the right path for us. Follow the path of least resistance. Follow the feel good feeling. Hang around with people who are positive, supportive, fun and make you feel good.
For the success we desire to come to us, we have to line up to the vibration of success and abundance. We have to live it, breathe it, act it and be it.
We have to walk the talk and be the reality that we want to create. We have to make our businesses work for us and not us work for our businesses. We have to have fun, laugh, enjoy the success of the company we keep, the friends we have and the things that we do.
Friends are very important. Who are the closest five people in your life? How positive are they? What habits and behaviours do they have? What income do they make? It is said that the closest people to us are a reflection of who we are. As we choose to change and grow, we find at times, the friends we used to hang around, just do not seem to stimulate us or make us feel happy anymore. This is inner growth and us valuing who we are and how we choose to spend our time as our time is precious. It is time to let go freely and move onto the next ladder of life.
It is worth looking at the underlying beliefs we have about succeeding and those being successful.
People can often create an opinion or easily judge according to the beliefs they have been raised with. How do you feel about successful people? Do you relish in their good fortune, or do you think they must have done something dishonest to get to where they are?
We all have things in life that drive us forward, it can be the desire for money, for fame, for recognition, for status, for success, for creativity, for helping humanity or for satisfaction. Once you know what motivates you, you can use it as leverage to get the energy flowing and to get the motivation happening. You will have a greater understanding of what fulfils you.
Learn to take small steps forward. When setting goals think about where you would like to be in 10 years time? Now ask yourself where would you like to be in 5 years time? What will you be doing, how will you look and what does it feel like? The next step will be to ask yourself what you will have to do to achieve this. Aim to make your goals measureable, so then you will be able to monitor your progress and once you find you are stepping off track you will have to make functional changes to help get you back on track.
Remember that small opportunities can lead into larger opportunities.
In summary, success is what you want it to mean to you. It does compass a sense of achievement and feeling good and as I have said before, life is supposed to be fun.
Fun stands for feeling Free, Uninhibited and Natural. This is enough.