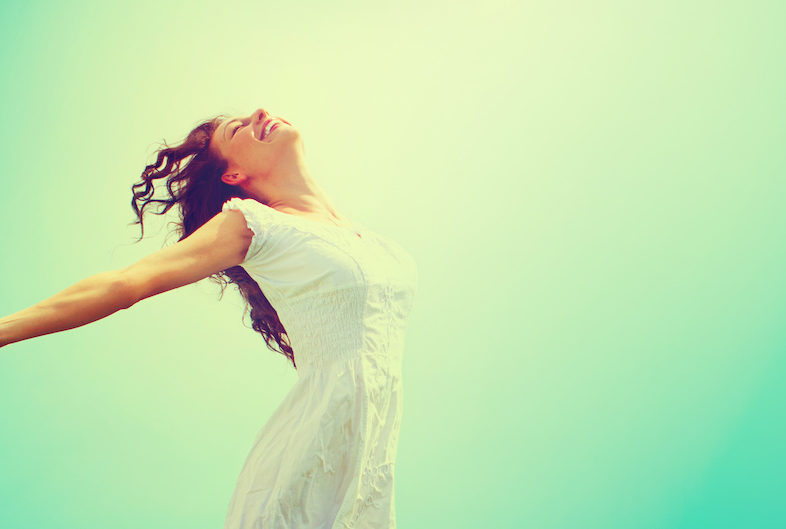 Ladies it's time to connect to the most authentic version of you, and truly embrace the new you! Photo Source: Dollar Photo Club
LIKE US ON FACEBOOK Help us spread the LOVE
Most women don't realize their power and what they are capable of. They will often trade their power for acceptance, giving away the one thing that is most important. I recently was invited to speak at a womens event about giving away your power.
This topic is very close to my heart because I speak from experience after a very challenging journey. I had completely given away my power. I had given it freely to someone who took advantage of it over a prolonged period. After I built up the courage to break the shackles I went on a journey of healing and self-discovery. That journey enabled me to not only rediscover my power, but it taught me to truly own that power and never let it go!
I would to share with other women how to step into and truly own your power, and here are my tips:
Learn to live as the most authentic version of you
Firstly you need to tap into who you truly are.   What do you love? What's important to you? Who are you as a person? If you don't know these answers, ask yourself why? Are you preventing yourself from opening up?
Stop playing small
Women often tend to play small. We were often brought up from early childhood learning not to stand out. Its time to leave this behind! You are placed on this earth for a reason. We all have a gift to share. If you choose not to share this, you are doing yourself and others a disservice. Step into your power and who you are. Play big! You owe it to yourself.
Every life experience is a lesson
Every minute of everyday is a lesson, and it is very important to realize and embrace that with open eyes and ears. It doesn't matter whether you experience something good or bad, there is always a lesson attached to that moment. By finding the lesson in each moment, we are finding the positive in each moment. Which then enables us to grow in a positive mindset, helping us to realise and step into our power.
Do what feels good for you
Find what it is that makes you happiest. With the fast pace of modern living, this can be challenging. Take note of everything you do, and the influence it has on you.   Incorporate more of the things that make you feel good into your everyday life.   Do what you can to minimize the aspects of your life that don't make you happy. Live your life for you, and allow yourself to be the best version of you, this will allow you to then give more to others.
 Ladies its time to connect to the most authentic version of you, and truly embrace the new you!
Then I encourage you to be a positive influence on other women, help them to find the most authentic version of themselves. Its time to own your power! And become completely and absolutely 100% you.