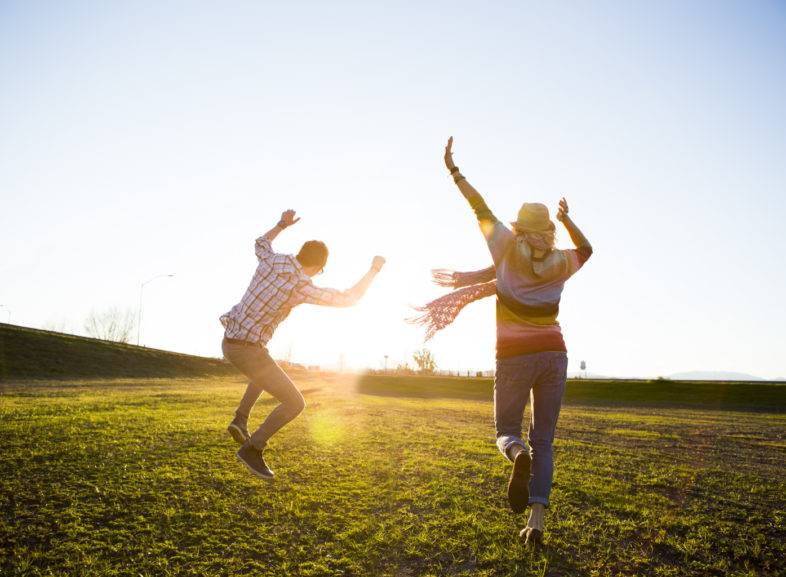 LIKE US ON FACEBOOK Help us spread the LOVE
Want to know how to be happy? What does it really take to be happy and why are some people happy whilst other's aren't? Find out as Clinical Psychologist Aleks George Srbinoski reveals how to be happy with his three essentials for happy living in this episode of The Love Destination Expert Series.
So what's the key to happiness?
"What are the three things that make people happy? I've summed it up to three things. There are actually a few more but I would like to put just three." Clinical Psychologist Aleks George Srbinoski told thelovedestination.com.
1. Do You Have Enough Pleasure In Your Life?
"The first thing is pleasure, are you having enough pleasure in your life? So what do I mean by pleasure? There are few different parts, one is what I call the "pleasure prompt". So do you have enough things in your life that you really enjoy? And those prompts can be favorite movies, music… it can be games, it can be social connections; so what are the prompts? Make sure that your life is full of pleasure prompts."
Are You Luxuriating?
"The next thing is to luxuriate. To really enjoy the things you do. So don't just do it in a half-baked way; really connect to it, really get into it, really absorb that sensation. Then be active, like really go for it. So be dynamic in what you do. If you notice children when children play, they really play, they don't half play. When they run they really run, when they jump they really jump. When they roll down a hill they really do it; they go full out and that's why they have so much fun. That's why they have so much pleasure in their life because they're not holding back," reveals Clinical Psychologist Aleks George Srbinoski.
2. Live Your Passion
The next one according to Mr Srbinoski is passion. "What is your passion? What are the things in your life that you absolutely love to do? And part of that passion needs to be something where you are challenged in a creative way. As far as I'm concerned we're always happiest when we're creating. Whatever that creation is different for other people. So some people might be cooking, some people might be art drawing, some people might be more along the lines of things like computer science and fixing a car-  all those different things. So, make sure that you have that creative part of your life connected to that part of our strength and our passion."
"The final part is our purpose" says Clinical Psychologist Aleks George Srbinoski . "What are we here to do? What is your vision? Why are you here? And your purpose has to extend beyond yourself to help other people. So that's really the key part of a happier life."
"If you sum up just those three things: to have more pleasure, to have more passions to be connected to and to have a purpose- to know what that is, to go for it. And if you don't know what you purpose is yet just keep trying until you figure it out because your purpose can change, it's not a problem. So go for those three things and you're guaranteed to have a happier life," says Srbinoski.
Proudly brought to you by EK Life. Living and enjoying your best life at every age.