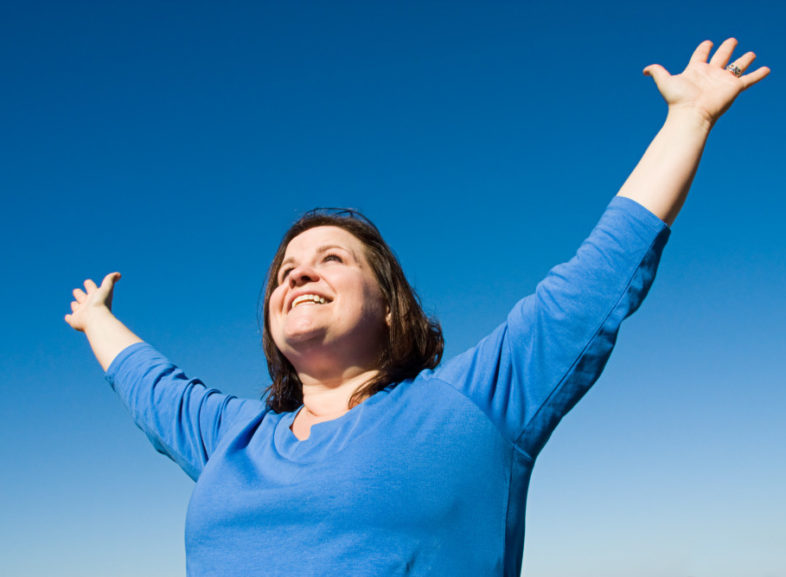 Confidence and success need to become easier for women, so we can actually enjoy the stretch and challenge that these new opportunities have to offer. Photo Source: Dollar Photo Club
LIKE US ON FACEBOOK Help us spread the LOVE
Who would have thought that the confidence movement is actually making women feeling worse about themselves?
While there is much talk about the rise of women and the exciting new places we are all headed, there is very little real and practical detail offered on how to get there. Books written by successful women become instant best sellers as their stories are searched for some clue or secret that the rest of us didn't get the memo about. How are we supposed to become the best version of ourselves, if we don't know how?
There is more to do.
In my own research with women of all ages, they are each quietly admitting that their success is not easy for them. They have made it into the boardroom, only to find they are holding themselves back from speaking up. Their self-doubt can cause them to put in more work hours than is necessary and at the expense of other parts of their life. The more recognition they receive, the more they feel like a fraud. They are also losing sleep over that person who is openly challenging their authority. When it comes to love, many women are still accepting bad treatment, are not speaking up when they need to and will know more about their partner's needs than their own.
It's not just you.
Confidence and success need to become easier for women, so we can actually enjoy the stretch and challenge that these new opportunities have to offer. For this to happen, we need to become internally equipped with different attitudes and perspectives that bring natural resilience and clarity without changing who we are. It is time to have a real conversation about what keeps getting in the way of our ability to make the most out of how we live, work and love. Before we do that however, it is important to understand how we got here in the first place.

READ MORE: How Your Lack Of Confidence Affects Your Relationships

Growing up, girls quickly learn that you have to be liked in order to feel good about yourself. This over reliance on the approval of others is causing women and girls to remain insecure about who they are. It is a very shaky and fragile world you create for yourself, if your value is decided at any moment by someone else. What we all have seen in the media and in our own lives is how easily disapproval and criticism can be used to bully and control and how terribly effective it can be. This is especially evident in the cyber world. The only way to become fully vaccinated against this, is to learn how to love, approve and belong to you.


READ MORE: The Confidence Gap

Need a boost? Join our free 30 Day Self-Love Challenge.

It's ok to know yourself.

Try this quick quiz. Grab a pen and paper. Think of someone you are close to and write down 3 of their best qualities. Notice the time it takes for you to come up with those answers. Now write down 3 of your best qualities and notice how long it takes for you to do that. Was there a difference in how long each of those took to write? What many women discover is that it takes longer to find words to describe themselves. The most common words chosen tend to describe who we are for others, such as caring, supportive and kind. If words such as resourceful, courageous or smart are chosen, women will hold back on saying those, for fear they would be judged as vain.






It's time to be more.

If we are to thrive in the achievements we are creating for ourselves, we need to give ourselves permission to know who we are and stop playing small. We also need to speak about our strengths and qualities as though they are everyday facts about ourselves and encourage everyone else to do the same. Becoming confident and successful does not mean you will turn into a selfish narcissist and lose all your friends. I promise. It is time to quietly unplug from the approval of others as our main source of self-worth. We all have better things to do than to keep constantly wondering whether we are OK or not. Adjust the setting on your self-esteem from Public to Private and decide that you are 'as enough' as anyone else.

Here is an affirmation you can use to help build your emotional resilience:

It's OK to be liked. It's OK not to be liked. I'm OK either way.

Click on the link to get your copy of Nada's new book Wisdom for the Real You: How to be Your Best in Life's Tricky Situations.

Wisdom for the Real You: How to be Your Best in Life's Tricky Situations by Nada Tramosljanin

Want more of Nada's tips? Click here to watch her on The Love Destination Expert Series.