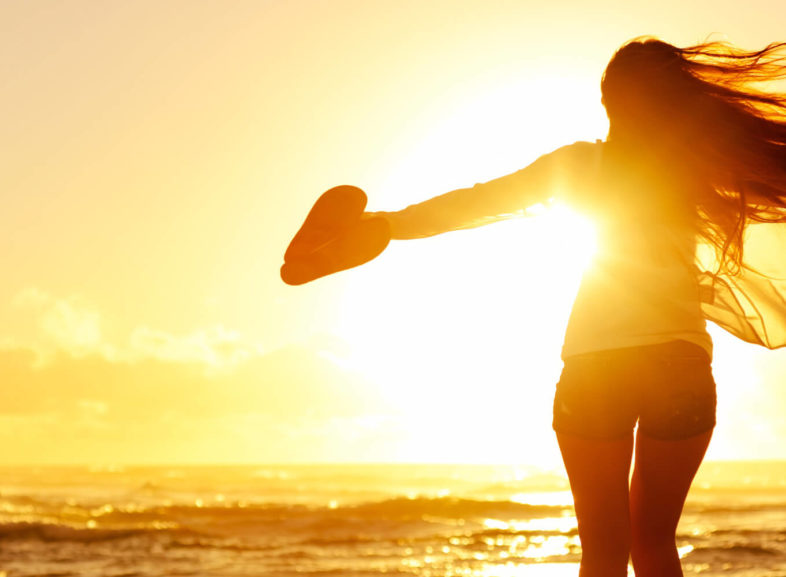 LIKE US ON FACEBOOK Help us spread the LOVE
Let's talk about vulnerability. When was the last time you allowed yourself to be truly vulnerable? We're so damn hard on ourselves aren't we? But who are we kidding? No one's perfect, we all feel unworthy, ashamed and overwhelmed at least some of the time. It's time to embrace vulnerability with open arms, and where better to start than with these 12 inspiring vulnerability quotes by Brené Brown. Enjoy!!
1.
"Vulnerability is the birthplace of love, belonging, joy, courage, empathy, and creativity. It is the source of hope, empathy, accountability, and authenticity. If we want greater clarity in our purpose or deeper and more meaningful spiritual lives, vulnerability is the path." Brené Brown
2.
"The willingness to show up changes us, It makes us a little braver each time." Brené Brown
3.
"Owning our story can be hard but not nearly as difficult as spending our lives running from it. Embracing our vulnerabilities is risky but not nearly as dangerous as giving up on love and belonging and joy—the experiences that make us the most vulnerable. Only when we are brave enough to explore the darkness will we discover the infinite power of our light." Brené Brown

Need a boost? Join our free 30 Day Self-Love Challenge.
4.
"Vulnerability sounds like truth and feels like courage. Truth and courage aren't always comfortable, but they're never weakness." Brené Brown

5.
"To love someone fiercely, to believe in something with your whole heart, to celebrate a fleeting moment in time, to fully engage in a life that doesn't come with guarantees – these are risks that involve vulnerability and often pain. But, I'm learning that recognizing and leaning into the discomfort of vulnerability teaches us how to live with joy, gratitude and grace." Brené Brown
6.
"Vulnerability is not weakness, and the uncertainty, risk, and emotional exposure we face every day are not optional. Our only choice is a question of engagement. Our willingness to own and engage with our vulnerability determines the depth of our courage and the clarity of our purpose; the level to which we protect ourselves from being vulnerable is a measure of our fear and disconnection." Brené Brown

7.
"Courage is a heart word. The root of the word courage is cor – the Latin word for heart. In one of its earliest forms, the word courage meant "To speak one's mind by telling all one's heart." Over time, this definition has changed, and today, we typically associate courage with heroic and brave deeds. But in my opinion, this definition fails to recognize the inner strength and level of commitment required for us to actually speak honestly and openly about who we are and about our experiences — good and bad. Speaking from our hearts is what I think of as "ordinary courage." Brené Brown

8.
"Vulnerability is our most accurate measurement of courage." 

9.
"To love ourselves and support each other in the process of becoming real is perhaps the greatest single act of daring greatly." Brené Brown

"When I look at narcissism through the vulnerability lens, I see the shame-based fear of being ordinary. I see the fear of never feeling extraordinary enough to be noticed, to be lovable, to belong, or to cultivate a sense of purpose." Brené Brown
11.
"You are imperfect, you are wired for struggle, but you are worthy of love and belonging." Brené Brown
12.
"I define vulnerability as uncertainty, risk and emotional exposure. With that definition in mind, let's think about love. Waking up every day and loving someone who may or may not love us back, whose safety we can't ensure, who may stay in our lives or may leave without a moment's notice, who may be loyal to the day they die or betray us tomorrow—that's vulnerability." Brené Brown