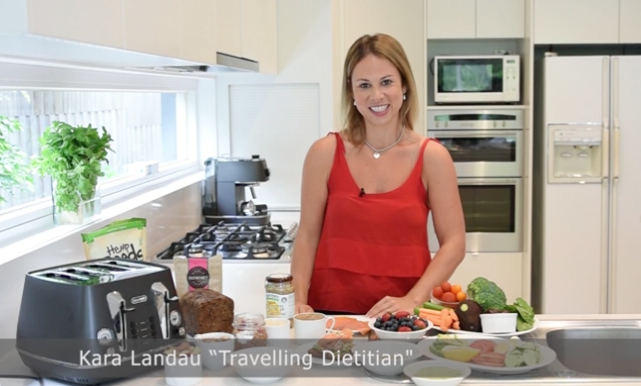 LIKE US ON FACEBOOK Help us spread the LOVE
Are you missing out on any of these gut strengthening foods in your diet?
Are kombucha, sauerkraut or kefir a regular part of your diet? If not, you may be missing out on essential probiotics, which are involved in strengthening your gut wall. In this episode of the Travelling Dietitian, Kara Landau, discusses gut strengthening foods and reveals the health benefits of probiotics, which foods to incorporate into your diet, and easy ways to boost your probiotic intake.
About Travelling Dietitian – Hot Nutrition Topics
Nutrition and the foods we select to eat play such an instrumental role in how we feel both physically and emotionally. With all the confusing information on what we should and should not be eating these days, from paleo to sugar free, to vegan and gluten free, Travelling Dietitian, Kara Landau shares with us quick and simple guidelines to follow to ensure we are looking after ourselves at all times.
Learn how you can use food as your tool to look and feel your best throughout every stage of your life, and get glowing skin, enhanced energy, mood boosts and more as a result of taking on board the hot nutrition information shared throughout this video series.
Watch all episodes of Travelling Dietitian – Hot Nutrition Topics