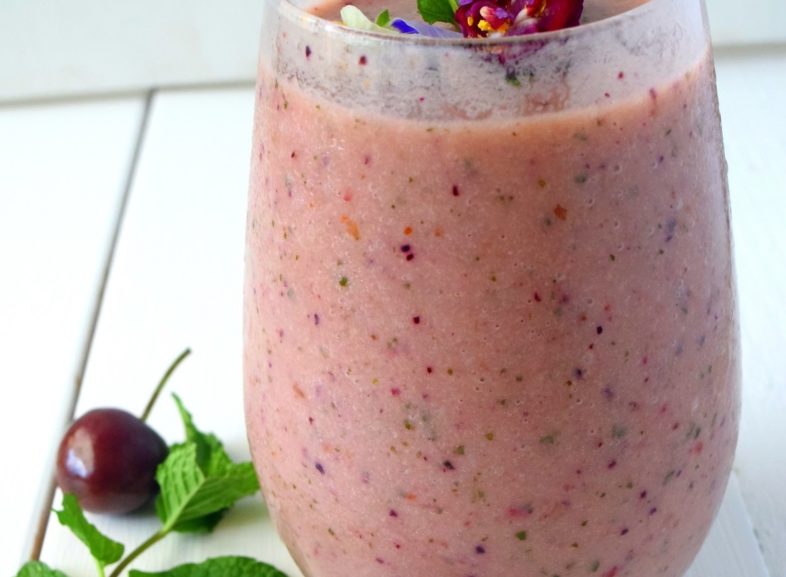 Photo Source: Carly Hicks
LIKE US ON FACEBOOK Help us spread the LOVE
We love this deliciously healthy dairy free, refined sugar free smoothie recipe by Carly Hicks. Perfect on it's own as part of a healthy breakfast or lunch. YUM!!
Serves 1 person
Ingredients:
1 handful fresh cherries with seeds removed
1 tbsp. hemp protein powder
1/4 tsp. nutmeg
1/2 tsp. cinnamon
1 tsp. maca powder
1 Handful mint leaves
1 cup coco quench coconut milk
1/2 avocado
3-4 drops stevia
Directions:
Add all ingredients to a high-powered blender and pulse for 1 minute.
Add to a tall glass and serve up with cinnamon on top