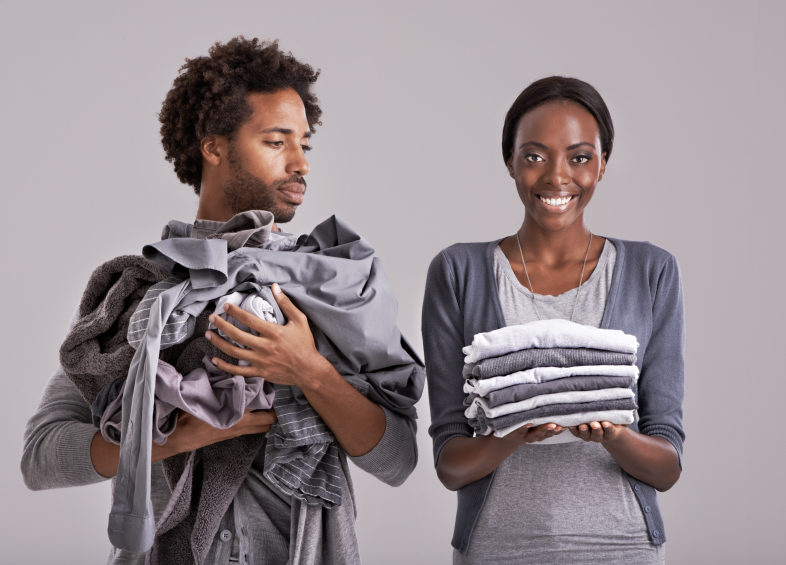 Hi Katia,
I've been living with my man for a few months and his bad habits are driving me crazy. He's so easy going and I love that about him but we're polar opposites when it comes to housework; I'm anal and he's a slob but whenever I ask him to clean up his mess he accuses me of nagging. I'm sick of cleaning up after him.
Tracey
Hi Tracey,
Nothing beats the start of a relationship; everything seems perfect and your man can do no wrong… or so you think. Amazing what a difference time and moving in together can make. Fast forward a few months and he's no longer Mr. Perfect and the very things you loved about him are now driving you crazy.
While there's nothing wrong with being honest about what's bothering you, nagging was voted as the number one bad habit most guys wish women would break, and for good reason*. Nothing kills the passion faster than nagging; after all you're his lover, not his mother. Dating a carbon copy of your mother plants the seeds of resentment, can make him feel incompetent, and puts a lot of pressure on your relationship.
There's no doubt that there are things that your partner will do that will annoy and frustrate you, most of which you can live with (but would rather live without), but constant nagging, arguing (or heavy sighing) isn't likely to make him change his ways. In fact men often see your 'constructive criticism' as an insult.
Want to get him to do his bit? Work together to set up a roster system so that you both know who needs to do what and when. Let him chose which chores he wants to do and remember there's nothing like a bit of er, encouragement to make a guy sit up and take notice. When he does make an effort, avoid the temptation to show him how it's done and give him the acknowledgment (and perhaps a little reward) that he deserves.
Perhaps Confucius was right when he said; "A woman marries a man expecting him to change; a man marries a woman expecting her not to change; they are both wrong." Relationships are about compromise, letting go of things that you can live with and accepting your partner (warts and all); after all we all have our bad habits!
Love Katia