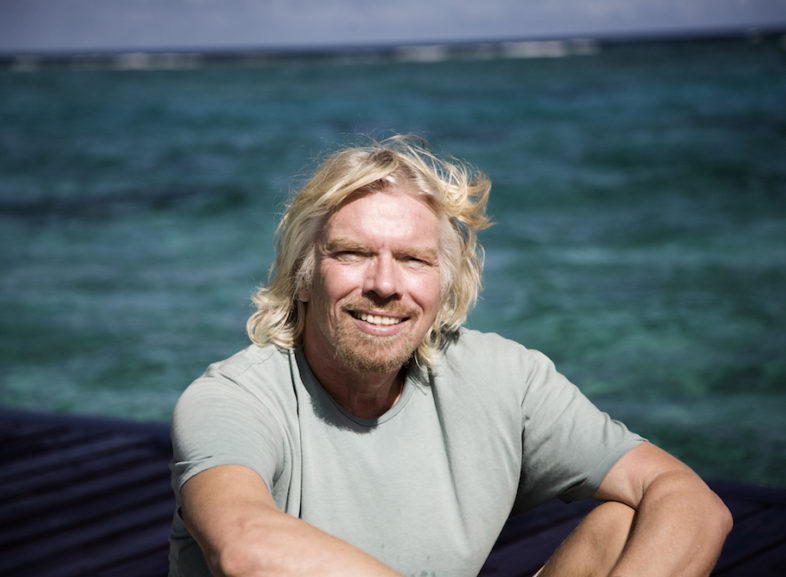 LIKE US ON FACEBOOK Help us spread the LOVE
They both used creative symbolism to propel their personal brand and causes – Mahatma Gandhi with his spinning wheel and simple clothing, Sir Richard Branson with balloon flights and other challenges. But what if they met – would they have got on?
Mahatma Gandhi (1869-1948) is regarded in India as the Father of the Nation, and Sir Richard Branson (1950-) is the British founder of the Virgin business empire.
In our fictional meeting the quietly spoken Gandhi opens the discussion by reminding Branson:
"The best way to find yourself is to lose yourself in the service of others."
Gandhi explains what this means for business: "A customer is the most important visitor on our premises; he is not dependent on us. We are dependent on him. He is not an interruption in our work. He is the purpose of it. He is not an outsider in our business. He is part of it. We are not doing him a favour by serving him. He is doing us a favour by giving us an opportunity to do so."
Branson is nodding and interjects: "No company can train its front-end people to handle every situation, but you can strive to create an environment in which they feel at ease doing as they would be done by."
As Gandhi continues with the cotton spinning wheel, Branson enthuses: "…it is necessary to give other people the space to thrive, to catch people doing something right, rather than getting things wrong." Gandhi is vigorous in agreement: "Freedom is not worth having if it does not include the freedom to make mistakes."
Branson continues: "A company should genuinely be a family, who achieve together, grow together and laugh together."
Gandhi reminds his colleague that even in families, disputes can occur and anger can arise. He points out: "The weak can never forgive. Forgiveness is the attribute of the strong." As Branson nods in agreement, Gandhi continues: "Anger and intolerance are the enemies of correct understanding."
Branson wants to discuss creativity: "No one has a monopoly on good ideas or good advice, so as a leader you should always be listening. Be visible, note down what you hear and you'll be surprised how much you learn." Gandhi responds with wisdom: "The golden rule is to test everything in the light of reason and experience, no matter from where it comes."
And leadership? Again, from Branson: "Nobody respects a leader who doesn't know how to get his hands dirty and innovate personally." This point of character was so important to Gandhi: "If you have no character to lose, people will have no faith in you".
Gandhi warms to the theme: "I suppose leadership at one time meant muscles; but today it means getting along with people." Branson can barely restrain his thoughts: "Having a personality of caring about people is important," he says. "You can't be a good leader unless you generally like people. That is how you bring out the best in them."
But Gandhi has finished with the conversation, and concludes by reminding Branson to: "Be the change you want to see in the world".
So, in building your personal brand, from these two greats we learn six elements of leadership – service, ethics, forgiveness, listening, caring and being the change.