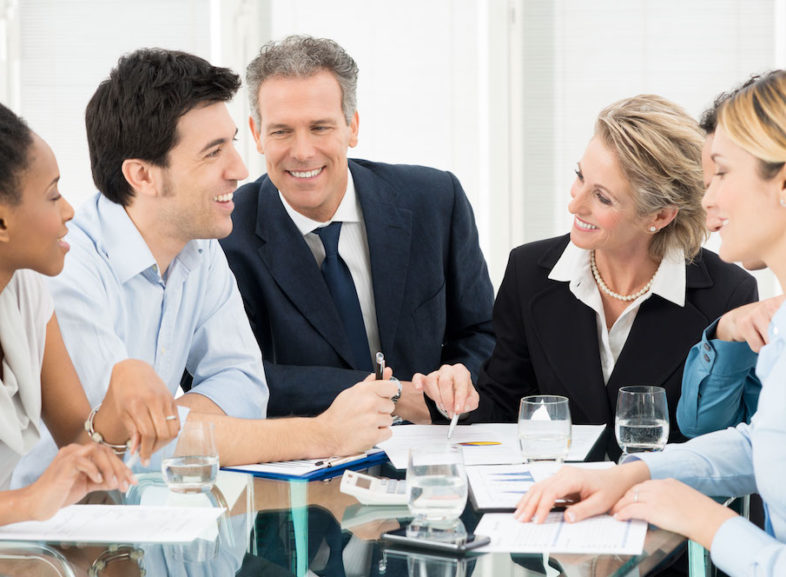 LIKE US ON FACEBOOK Help us spread the LOVE
To get more of what you want, including business success and good friendships, you will have to work at the art of persuasion. If part of your brand is that you can convince others, you can unite people – then success is not far away.
A common mistake is that people link persuasion with hard sell. Persuasion is really a matter of give-and-take, so you do need to be prepared to be flexible and compromise.
It's really about having good ethics, not just going for the sale. The best corporate negotiators know that this shows that you are open to the concerns of others and are flexible. My suggestion is that you build values such as generosity, ethics and patience into everything you do.
It is also a mistake to confuse argument with persuasion. You might argue your position beautifully, but it is only part of the job and you need also to create empathy with others, connecting with them and creating some emotion through stories.
Persuasion among top executives is also rarely a "one shot" effort. Like so many parts of communication, you need to be prepared to try, try again. It can be slow and difficult, but it is worth the effort. Having persistence is a great brand characteristic.
In the corporate "art of persuasion" here are my five main elements:
Connecting Emotionally
Emotion is among the most powerful human experience. It works two ways in persuasion. First, we need to show our commitment to whatever we are advocating (ourselves, community, or cause, careers, organisational change), so that people know we feel it in our heart, mind and gut.
But second, you also need to be aware of the emotional state of the people you are trying to persuade. Knowing this, you can adjust your message and tone to suit. Like corporate communication, it becomes a matter of knowing yourself and knowing your target. Telling stories about how you arrived where you are or why you believe what you do can really emotionally connect with others.
Finding Common Ground
Your messages need to be framed so they appeal strongly to the people you want to persuade. You will only do this if you know what they are thinking, which means you have to listen to them. A common mistake is to focus totally on your own message, leaving no room for feedback, increasing the risk that your messages miss the target.
Being Dramatic
Facts do not excite people. We all look for some spark, some fizz in the message, so you will need to increase your presentation skills. Your messages become stronger if you tell them through anecdotes, personal reminiscences, stories and authoritative sources.
Creating Credibility
If you have credibility you can be persuasive. Generally, the corporate scene is no different from our lives; credibility comes from being good at what you do, being reliable and trustworthy and by building good relationships.
Building Teams
Team players and team builders are our favourite people. We like these team players, and we listen to them. We allow them to persuade us. Every time you are in a group setting, try to contribute something positive, that will make the group feel good. Being in teams also helps you learn to negotiate conflict, a good launching pad for persuasion.
The art of persuasion is something you can learn throughout life. You will never perfect this art, so keep learning.
The more you can create a genuine interest in and caring attitude for others, the more you have the ability to persuade – and that is part of your emerging leadership brand.