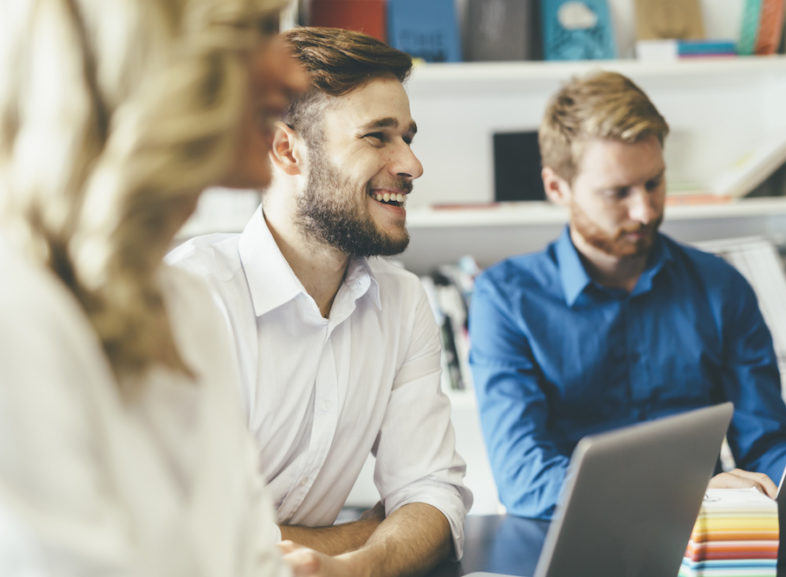 Stephen Manallack reveals the eight things that successful leaders should say every day. Photo Source: Dollar Photo Club
LIKE US ON FACEBOOK Help us spread the LOVE
Leaders make a huge difference in people's lives and one way they do it is daily communication around eight key thoughts:
"That was awesome"
Praise is a wonderful motivator – it is the best form of feedback and too often the least used. Good leaders use praise often and repeatedly. When wanting to reinforce certain behaviour, these leaders will go to an employee even a day or two later and say: "I have been thinking about how you contributed to that meeting last week and (mention what was good)…"
"Here's what I'm thinking"
From the leader, this is both an announcement and an invitation – a big idea is coming and you might be able to shape it. Vastly better than "This is how we are going to proceed" which turns people off and invites zero response. One is motivating, the other deflating.
"Thank you"
Acknowledging even the smallest courtesy is polite and friendly – we love to be thanked. You can thank for coffee, for a comment, for support and best of all you can thank someone who had an alternative view. Polite, courteous, considerate – great brand characteristics.
"I was wrong"
So much respect is given to those who are big enough to admit mistakes. This, along with forgiveness of others, takes strong personal ethics and stacks of wisdom. Admitting mistakes is the sign of a strong brand.
"Can you help me?"
This is such a good opening line for any leader. It shows true quality and puts the employee at ease and then alert. Remember, the employer never knows that the leader is about to communicate, so starting this way makes the attentive and comfortable. The brand attribute resulting from this approach is of the leader who sits beside the team.
"Can you show me?"
This is an extension of "Can you help me?" This really draws people out and shows your brand is a learning and listening leader. If someone has an alternative idea for the marketing campaign – maybe one you do not like – it is great leadership to ask them to show you how it would work. Whether you follow it or not, you both win in this way.
"Let me give you a hand"
An observant leader knows when his team is stretched – and knows that people do not generally like to ask for help. So by offering to lend a hand, the leader can give the resources or make the changes in a way which is accepted as helpful. Much better than just asking "Are you guys swamped?" It is good to have a brand that is seen as rolling the sleeves up.
Nothing
Silence is a wonderful thing – listening, observing, these are how the leader can find things out. When you are talking you learn nothing (you already know what you will say) but when you listen, then you can really learn. A great brand attribute for leaders is "the good listener".