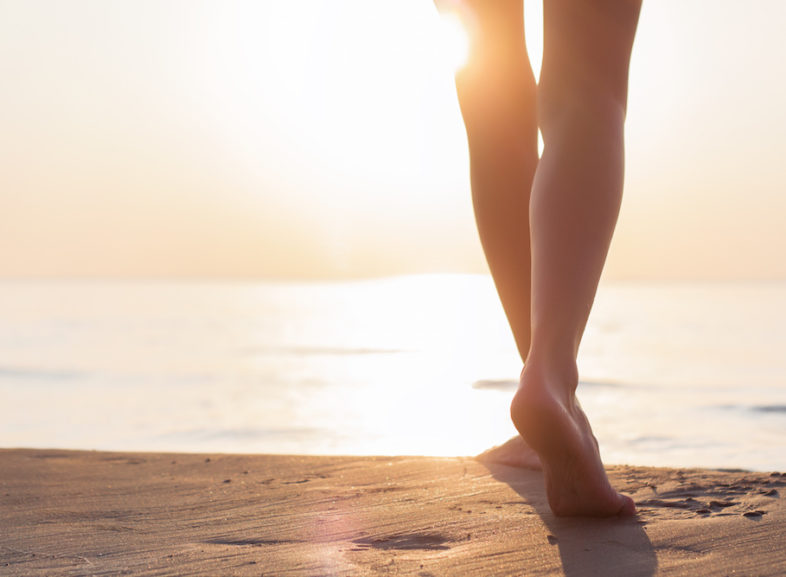 Photo Source: Dollar Photo Club
LIKE US ON FACEBOOK Help us spread the LOVE
It has definitely come to our attention that a lot of us still don't know how to look after our legs and make them party dress worthy for the holiday season.
So here is a quick and easy guide on how to prep, prune and maintain your lovely legs so that you can step out in confidence this Summer.
It's all in the prep work
Yes it certainly is! Exfoliation is KEY and should be your weekly beauty ritual no matter what. Not only does frequent exfoliation remove dry/dead skin but it also ensures you have hydrated, softer looking skin.
Skin Exfoliation Benefits:
Improves skin texture
Allows for a closer shave
Helps fight the signs of ageing
Helps prevent skin breakouts
Evens out skin tone
Aids moisture penetration
Creates the perfect faux tan canvas
Remove that unwanted hair
As a very important rule of thumb NEVER exfoliate and remove unwanted hair on the same day. Exfoliate one day and remove hair the next. This routine is best for a closer shave (or smoother wax) and will ensure there is enough time allowed for your skin to fully reap the rewards from exfoliation
Hydrate Hydrate Hydrate!
Let's shout this one from the rooftops as loud as we possibly can. Our skin receives a lot of daily abuse and moisturising should be a regular part of your daily beauty routine. As well as providing your skin with extra nourishment it is even more important in the warmer months to prevent dry, flaky skin.
Skin Moisturisation Benefits:
Improves skin elasticity
Provides skin nourishment
Keeps skin hydrated
Replenishes rough areas
Improves circulation
Softens skin