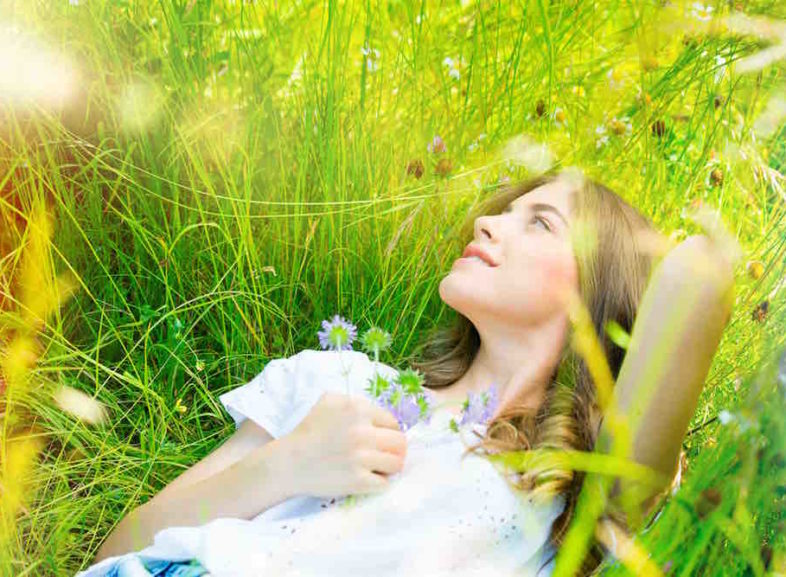 7 super-duper easy tips on being the best you can be this summer. Photo Source: Dollar Photo Club
LIKE US ON FACEBOOK Help us spread the LOVE
I can hear it now, all your collective sighs of satisfaction that we're nearly finally there, Summer time!
We've said sayonara to the colder months so there's absolutely no excuse for any annoying lingering remnants of the Winter Blues, right? Right!
Looking and feeling great this summer is a prerequisite to enjoying yourself in this, the hotter season, and any other season really. If you're not one hundred percent healthy – mentally, physically and spiritually, chances are you're not going to be getting the absolute best you could be from the universe around you, Mother Nature and your friends and family included.
So, without much ado, let's get straight into it – 7 super-duper easy tips on being the best you can be this summer:
1. Hydrate before you dehydrate!
Yoga and Ayurvedic studies have revealed the great effects drinking lemon mixed in warm water first thing in the morning does for our skin. For an added zap for weight loss, try mixing some honey in with the lemon. It is imperative that we all consume at least 8 glasses of water a day, so why not show some TLC to your skin while you're at it? Want some Certified Organic Honey to spruce things up a bit?
2. Now that I've got your attention about hydrating …
Our skin goes through a lot of changes; it is also unfortunately the first noticeable victim of ageing but that doesn't mean we have to be defeated. We all like basking in the sun on those long, lazy summer days but like most devilishly good things in life, it's a bit if a catch 22. The sun can wreak havoc on our skin, we've heard it all before but that doesn't mean we can't reap the very important benefits of some Vitamin D or that steak on the barbeque! Just make sure to protect your skin with some moisturisers that are time suitable for the times you will be outdoors and hydrate, hydrate, hydrate!
3. Stop those injuries in their tracks!
Summer means sports and fun activities which often results in some nasty bruises. Who wants some pesky, niggling injuries ruining our flow? No one, that's who! Turmeric is the latest craze at the moment and it is definitely getting some much needed overdue attention from health enthusiasts around the world. It's been used in Indian cuisine for centuries with its infinite health benefits under the spotlight globally now. One of its many benefits? Its amazing, natural abilities in reducing inflammation. Try adding some to your food when you're cooking a mean curry or you can just add a small amount to some warm milk and glug, glug, glug. The taste is strong but trust us, your insides will be thanking you, as well as that killer six pack you've been working on.
4. Summer means open shoes!
We all love showcasing our wonderful pedicured feet in the warmer months and whether you're a guy or a gal, who doesn't like frolicking in the sandy beaches without any shoes on? So what's holding you back? Let us guess, the one major hindrance to all your dreams of naked foot glory? Cracked heels 🙁
Don't fret, Body Butter is here! Apply some of this lusciously divine invention to your feet before you sleep at night and a baby's bottom is going to be jealous of the results. For faster results, apply it twice a day and sit back and reap the benefits of your hard earned (not really) work. We think you'll probably want to adopt this ritual all year round.
5. Summer means icy, cold scrumptiously sweet drinks …
… Like cold coffees and milkshakes. Too bad we're on that strict diet that clearly states (in bold, gold capitalised letters) STAY AWAY FROM SUGAR! Whatever! Who says you can't have your cake and eat it too? We've never liked that metaphor here anyway. Try a nutritious natural alternative, like Agave Nectar in your drinks and desserts. The carbohydrate present in Agave nectar provides sweetness without the unhealthy sugar rush associated with normal sugars and unpleasant blood sugar spikes caused by many other off the shelf sweetening products. Plus, it may also assist in reducing Type 2 diabetes, obesity, abdominal weight gain, blood lipid problems and high blood pressure. Most importantly, it tastes so good; it feels like a sin – the best kind ever.
6. Summer holidays means baking!
Baking is fun, full stop. That amazing aroma that wafts through the household, just the thought is enough to get you drooling, right? How about adding some Certified Organic Vanilla Bean to your cakes, pastries, milks and even yoghurt? Sounds a little fancy? That's because it is. Who says you can't be healthy and gourmet at the same time? It's your turn to live and dine like the rich and famous, plus your kitchen is going to smell like heaven.
7. Get a whiff of her hair!
How about being on the receiving end of that envy? Rather than complimenting how wonderful everyone else's hair looks this summer, be the change that you want to see (in the words of Mahatma Gandhi). Try some natural hair shampoos and conditioners that won't cost a bomb on your wallet or your scalp for those dryer summer months (especially as a successful combat for salt attacked hair). Let's face it, the beach look might look great but that doesn't mean your hair has to feel it. No one wants dry, frazzled strands. Sometimes fake is good, style your hair the way you want but make sure it's being nourished and taken care of with some natural alternatives. Your hot date will thank you now and your scalp will later!
There you have it, 7 super-duper tips to looking and feeling your summer best!
Bear in mind that these lifestyle changes don 't just have to be adopted during the summer, when you find a good thing, you stick with it.
Let us know how you went and whether you have any awesome tips you could share with this awesome community.
Republished with permission. Originally published on the Nimveda Blog